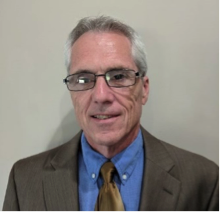 CreoSalus, Inc. is pleased to announce the recent hire of Steven K. Coventry, who has joined the CreoSalus team as General Manager. Within this role, he will support the expansion of the CDMO peptide drug substance and drug product and sterile human and veterinary injection manufacturing services as well as work on/with the CreoSalus leadership team in the structure, financial budgeting and growth of all internal brands.
Mr. Coventry comes to CreoSalus with 42 years of successful experience in the Pharmaceutical industry. He most recently worked with Medefil, Inc. in Glendale Heights, IL where he served as Vice President of Operations. Prior to Medefil, Inc., he was with Akorn, Inc., in Decatur, IL for more than 20 years, where he served as Vice President and General Manager.
Throughout his career, Steven has been successful in the executive level management of daily operations, engineering, internal R&D and contract client product transfer, project design, quotation and management, cleanroom design, validation and compliance to regulatory standards (FDA, DEA, ISO, EU). He was also instrumental in establishing manufacturing practices, hiring and training, and implementing expanded multiple shift manufacturing operations.
"CreoSalus has a blend of peptide expertise, pharmaceutical experience and young talent that is on the leading edge in manufacturing technology, equipment and processes for GMP peptide drug substance and drug product and aseptic manufacturing of sterile injections. The company is poised for expanding our offering of these CDMO services and technology to a market in need."
In addition to Mr. Coventry's prior management experience, he has extensive experience with supporting contract and internal product development requiring innovative process design, multi-country regulatory audit interaction and is a long-time professional member of the Parenteral Drug Association.
Steven holds a Bachelor of Science Degree in Industrial Engineering from Millikin University in Decatur, IL.